News, press, conferences, events, publications
---
On September 21, the 2nd session of the working sessions of the conference "Construction and repair of wells - 2016" took place, within the framework of which the issues of equipment for multi-stage hydraulic fracturing with the possibility of subsequent port closures, experience in conducting supervision over the construction of sidetracks at the Perm region, experimental work to improve the quality of secondary opening of reservoirs and many others.
Presentations were made by delegates from ZERC (A.F. Stykhar), Yugson-Service (A.M. Kireev), BITTEHNIKA (E.F. Soloviev), LUKOIL-Engineering (I.R. Vasilenko), Perfobur (A.A. Maltsev), ChelPipe (A.E. Antoshchenkov) and others. Three reports were presented by the delegates of the Institute of Oil, Gas and Energy of the Kuban State Technological University (V.V. Klimov, D.S. Panzarnikov, I.S. Matveeva). All the reports have caused genuine interest among the participants of the conference and discussed actively in the framework of the working meetings and during breaks at coffee breaks.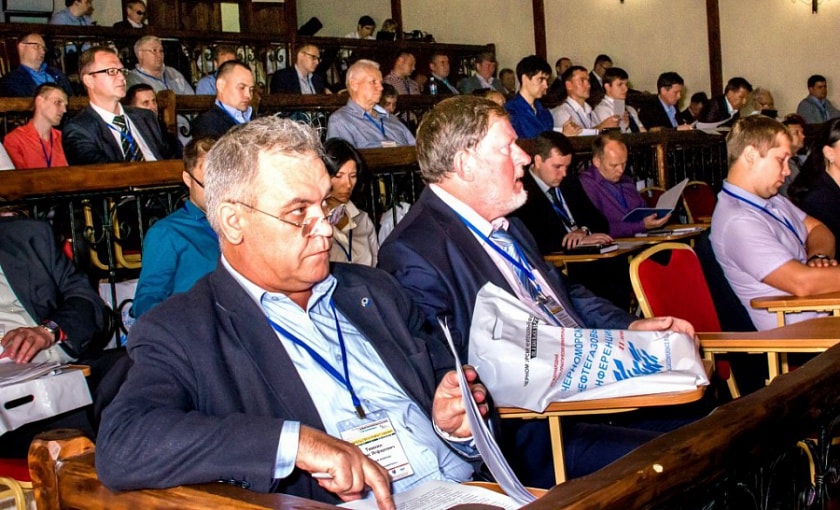 ---
On September 20, the grand opening of the 7th International Scientific and Practical Conference "Construction and repair of wells - 2016" took place. With a salutatory word on behalf of the organizers of the project "Black Sea Oil and Gas Conferences" the general director of Nitpo LLC Vyacheslav Mikhailovich Stroganov.
As part of the 1st session of the working sessions with new ideas and developments shared by representatives of VolgogradNIPIneft (V.V. Kalinin and D.V. Simonov and Modem Ltd. (V.P. Palchunov), LLC "Technology company Schlumberger (S.I. Schipakov), Modern Service Solutions (S.G. Kolestikov), Oil Energy Ltd (A.V. Datckov) and others.
The schedule of the meeting was formed extremely dense, the discussion of each sounded report grew into a lively discussion between the participants of the event. The most pressing topics, which aroused a lot of questions, were almost impossible to answer under the rules of speech, were taken to the round table.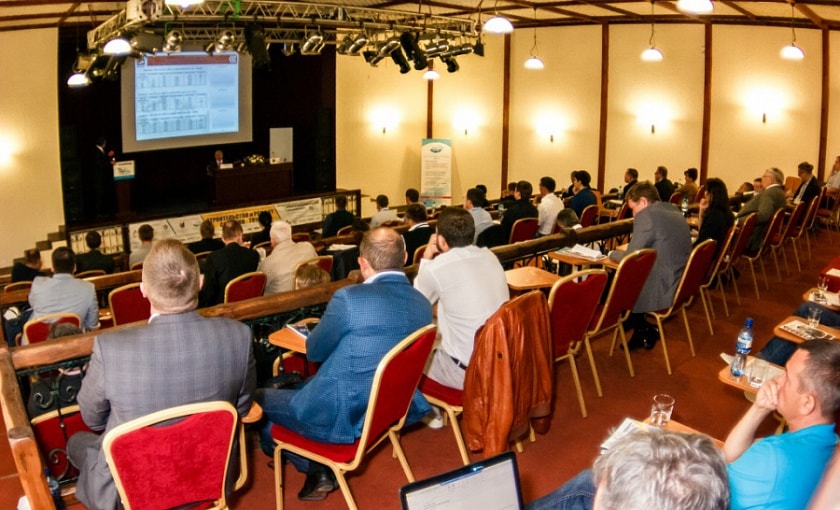 ---
AUTOMATING THE MANAGEMENT OF DRILLING ENGINEERING WITHIN COMPLEX SYSTEM «DRILL WORKS PRODUCTION»
Farid, Farid A. – head of the drilling «TatNIPIneft», ffa@tatnipi.ru
Dec, Boris V. – head of the design of well construction "BelNIPIneft", b.detc@beloil.by
Palchunov, Valery P. – Cand.Tech.Sci., CEO of Modem Ltd., palchunov@gmail.com
Despite the notable success and increased use of information and communication technologies in drilling process automation field, many leading experts say about the deficit in informational technologies. Automation management system «Drill works production» (AMS DWP) developed by Modem Ltd. and successfully passed the practical approbation as for individual well construction and for mass construction of wells and cluster drilling originally designed for fill this information gap.The article describes innovative approaches implemented in the AMS DWP and directed to improve the level and quality of management decisions.
Keywords: automation, control systems, well construction, design institute, project documentation, project, order, estimate, engineering, drilling, and monitoring.